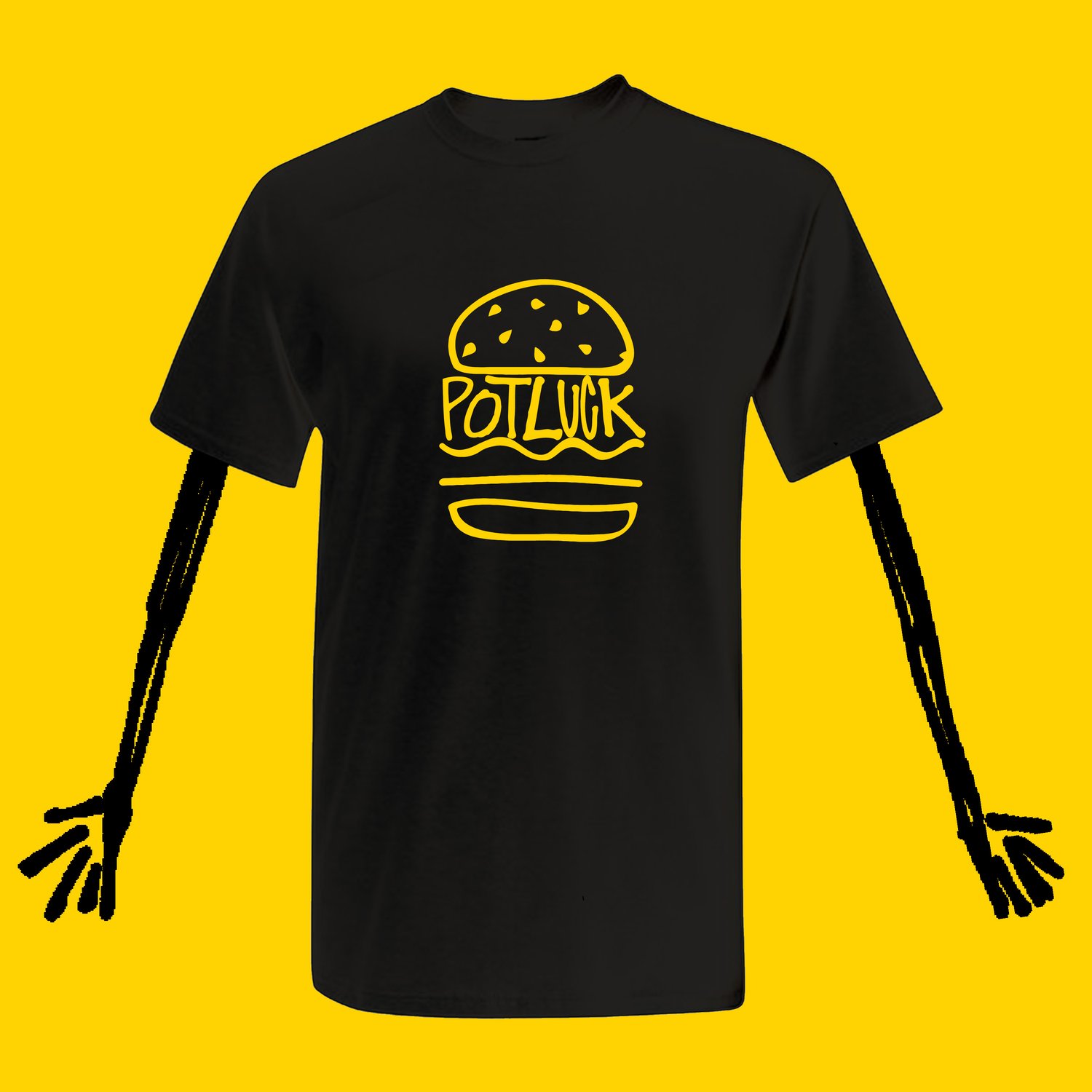 As we prepare for our first official season of Potluck, dropping April 20th, we've decided to release The Burger Tee.
Giving our followers an opportunity to represent and become a bigger part of our Potluck family.
As a way to give back to the community during this time of hardship, we've decided to donate a portion of the proceeds to The Community FoodBank of New Jersey. A non-profit organization that provides meals to those in need. The purchase of one shirt is equal to 10 hot meals. Order now to help feed the community!